Search Engine Optimization
San Francisco SEO Services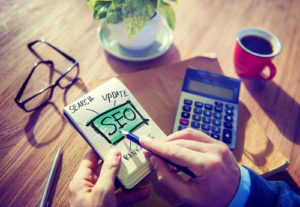 We specialize in increasing the organic search visbility of your website through several in-depth methods. Our goal is to increase traffic to your website by analyzing and implementing specific keywords that line up with your company's products and goals. We place the utmost importance on keeping our SEO process transparent, so our clients can see exactly what they are paying for.


Our SEO Process


Keyword Analysis & Research:
We first extensively analyze the keywords that are relevant to your business. This is done through a series of conversations with you to determine which products are most integral to your businesses' success. When we fully understand your company's needs, we initiate an in-depth research phase to gauge the search traffic potential and competitive market for your keywords. In the end, we finalize a keyword list that realistically satisfies your company's projected goals.


Site Modification:
One major aspect of SEO is modifying the code of your website to ensure it is contributing to the overall performance of your search engine rankings. We execute this phase by methodically inserting the high value keywords that we determined during the research phase into each page.


Keywords must be seamlessly inserted into a site's title tags, meta-data, headers, page copy, image alt tags, and elsewhere. This process is a balancing act between achieving a sufficient keyword density on each page and maintaining a useful and clear read for your site's visitors.

The site modification phase also may include various changes to your site's architecture to ensure it is achieving it's maximum SEO potential. Some of these steps include the installation of analytics and a site map, modifying your store items, repositioning subcategory structure, and installing a hosted blog solution.


We highly recommend the installation of a hosted blog / news section to provide a place for fresh company content and industry news. We often design, maintain, and update our client's hosted blogs for SEO purposes.


Link Building Services:
We will develop and execute link building strategies for your website to ensure optimal search engine performance. This includes article and blog writing, directory submission, social networking efforts, KML scripting, forum creation and commenting, among other methods.

Although we have the ability to write relevant content for our clients, the ideal situation is one where experts in your niche write the content, and we effectively distribute it.


We primarily utilize 'Whitehat' link building strategies, as any successful long term SEO plan must account for potential changes in Search Engine structure that wipe out illicit practices.


Maintenance:
SEO is not a one-time project. It is integral to keep track of the competitive playing field and update your website's SEO structure accordingly. These updates can range from consistently providing fresh relevant content on and off your site, as well as modifying your site's keyword structure to compensate for any search engine variance.


We specialize in maintaining these updates for you as well as making sure any new pages on your site are implemented with SEO in mind.